We use our imagination and expertise to create a unique emotion and a strong attractiveness for your brand and your retail outlets.
Create a unique
shopping experience
for your customers
Trigger
pleasure-
purchasing
Bring your shopping
spaces to life
Drive emotion to your sales outlet !
Our Sitour design team, with professional graphic designers and technicians, answer all your in-store issues :
Showcase your shelves
Highlight your brand or products
Trigger impulse purchase
Inform and educate shoppers
Organize and segment your offer
Please schedule a meeting with our experts now
3 experiences at the heart of our creative process
Do your customers wish to experience, enjoy, have fun, be surprised or share emotions ? Our approach delivers 3 unique customer experiences.
Stimulate your customers senses :
touch, sight, hearing,
taste and sense of smell
Safe and clean buying
Easy buying
Guidance and advising
A

sustainable

way

to

shop
Give your customers
the possibility of buying the "fair quantity" at the best price.
Learn more
A true expertise by markets
Laboratory
4 essential steps

in our merchandising approach
We process this strategy for every project you trust us with.

To be viewed from a distance and make shoppers want to enter.

Provide customers with midway visual cues to guide their choice.

Trigger impulse buying on a short distance inducing pleasure-purchase acts.

Give fun to increase customer attachment to the brand.
They tell us about their experience.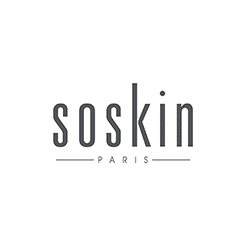 Alice Castan
PRODUCT MANAGER
- SOSKIN PARIS
« We are delighted with our collaboration with SITOUR. We have especially appreciated to work with Céline who is a great professional, always available for us and has a very reactive behaviour. She has the expertise and management skills to meet our brief, she provides strong recommendations and offers innovative solutions. Thanks for this work together! See you soon for new projects… »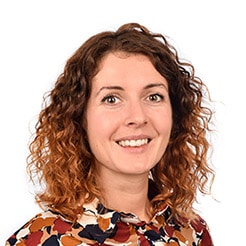 Mallory POITEVIN
Retail Concept Technical Project Manager - Yves Rocher
« The development of our project with SITOUR is a success. We value their motivation and personal commitment. During our bid stage, SITOUR's team made strong recommendations and offered tailored solutions (no ready-made product was available in catalogue). Also we like SITOUR's cost- effectiveness and the fact that 100% of their offering is made in France, with sustainable and recycled materials. A beautiful project indeed!»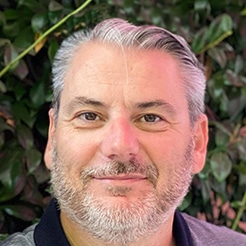 Eric MOULIN
MARKETING DIRECTOR - UN AIR D'ICI
« The gravity bin is a vital and major part of our business. It is a key between the brand, the product and the consumer. It acts as a packaging and a merchandising tool which is essential in this way of consuming in bulk! Therefore we were looking for a solid, serious and experienced partner. In addition, giving the strategic dimension of the gravity bin in our activity, we needed to have total trust in our partner to provide our customers with high guarantees of quality, hygiene and safety.

This is the kind of true relationship that we have built with SITOUR. It goes beyond a simple supplier/customer relationship. We have now found the reliable partner, capable of supporting us in the future and able to bring in their R&D expertise allowing us to grow in the bulk business of tomorrow.

It's an extraordinary adventure to be able to work and build hand in hand with SITOUR!»